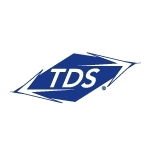 TDS Telecom has been seeing strong results from the fiber infrastructure it has been deploying in communities near its Wisconsin headquarters but outside its traditional local service footprint, said TDS Chief Financial Officer Vicki Villacrez at an investor conference today.
Within the first year of a deployment in one market, the TDS overbuild strategy garnered a 54% market share in broadband and 33% video market share, Villacrez said.
TDS Overbuild Strategy
In selecting communities for an overbuild, TDS has four key criteria, Villacrez noted. These include:
Good demographics
Population growth
Area must be underserved by the incumbent provider
Good population density
TDS has allocated $60 million for fiber builds this year, including overbuilds and upgrades within its local service footprint, Villacrez said.
Earlier this year, Villacrez noted that fiber overbuilds are one prong of a two-pronged growth strategy that also includes acquiring cable properties outside its traditional serving area.
"Cable remains a very important part of our growth strategy," said Villacrez. "We have seen our investment thesis play out in higher revenues [driven by] increased ARPU and broadband growth."
The company also continues to upgrade service within its local service territory. Nearly a quarter (24%) of the TDS Telecom ILEC footprint has fiber-to-the-home and the company has a goal of reducing the percentage of customers served over non-bonded copper.
Connect America Fund Impact
The funding that TDS is receiving from the A-CAM portion of the Connect America Fund is a key element of the company's plans to upgrade its existing footprint. Villacrex noted that the $78 million the company will receive annually for 10 years will directly benefit 160,000 subscribers and indirectly benefit an additional 400,000 subscribers, apparently because the company will be deploying middle-mile fiber to support the A-CAM deployments that the company also will leverage to support other subscribers.
Villacrez made her comments at the Oppenheimer Annual Technology, Internet & Communications Conference, which was also webcast.
Asked about fixed wireless, she said the company is considering using broadband fixed wireless to serve customers at the outer edges of its service territory.