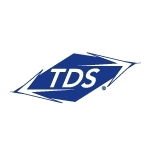 TDS announced today they will expand their recently acquired VISI data center. The Eden Prairie, Minn. based data center will receive $10 million in investment, which will double the power and cooling capacity of the facility.
"This expansion will accommodate growth within VISI's current facility. We will be adding a 3.0 Megawatt generator, evaporative cooling towers for 630 tons of cooling capacity, and three new Uninterrupted Power Systems (UPS) systems," says Mike Sowada, CEO at VISI. "Additionally, on floor Computer Room Air Conditioners (CRACs) and Power Distribution Units (PDUs) will be added within the data center for power and cooling distribution."
The VISI data center was acquired by TDS' parent, Telephone and Data Systems Inc. in March 2010. TDS Telecom manages the VISI operation.
TDS made similar investment moves with their other data center assets, TEAM, which operates data centers in Wisconsin and Iowa.
As is the trend for tier 2 telcos, TDS is betting that data centers and the cloud infrastructure services they enable will be a growth engine, providing a diversified revenue stream for the traditional telecom carrier.
"Our goal is to be one step ahead of the growing needs of our customers," said Dave Wittwer, president and CEO TDS Telecommunications. "Businesses are outsourcing the management of core IT infrastructure at an accelerated pace. Colocation, cloud computing and disaster recovery needs are creating high demand for secure data center facilities in all our locations throughout the Midwest."