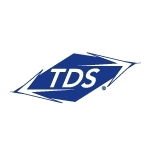 TDS Telecom last week hosted a pre-bid meeting to outline plans for broadband stimulus projects in parts of Indiana and Michigan.
According to a TDS announcement, contractors from 17 telecom construction companies received details about the bids, which are due in "about two weeks."
At the meeting, "we outlined the project and the timelines," said Larry Boehm, director of network implementation and optimization for TDS, in the announcement. "Now contractors have a chance to submit their bid and demonstrate they can meet the project expectations on deadline. We're looking to hire the firms quickly so construction can get underway this spring. Our customers are ready and waiting for access to high-speed Internet service."
The projects comprise five different areas, and TDS operates under a different name in each area. The operating company names and areas they serve include:
Camden Telephone Company: near Camden, Ind.
Home Telephone Company: near Geneva, Ind.
Tipton Telephone Company: near Tipton, Ind.
Tri-County Telephone Company: near Singate and Colfax, Ind.
Communications Corporation of Michigan: near Augusta and Seneca, Mich.
Maps of the serving areas are available by clicking on links in the TDS announcement.
TDS was one of the largest winners in the broadband stimulus program, earning nearly $100 million for 39 projects in 18 states. The company also is investing millions of dollars of its own in the projects.
TDS named several engineering consultants for its broadband stimulus projects nearly a year ago and the company broke ground on its first stimulus project in May, 2011.
More than 93% of TDS customers nationwide have Internet access, the company said, adding that the remaining seven percent are more costly to serve because of sparse populations and topology. The idea of the stimulus program was to help cover some of the costs of bringing broadband to those high-cost areas where a business case could not otherwise be made.