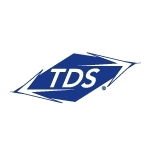 Update on this story from TDS below.
TDS Telecom's plan to discontinue WiMax service in Madison, Wisc. will mark the end of the company's residential CLEC operations in that city, a TDS Telecom spokeswoman told Telecompetitor today.
"We are sending letters to encourage customers to identify another provider," said TDS Telecom spokeswoman Cindy Tomlinson, who noted that the plan is to shut down the TDS WiMax network in August.
That WiMAX network was launched in 2007 using equipment from Alvarion to support fixed voice and broadband service at speeds of up to 6 Mb/s downstream and 3 Mb/s upstream, which at the time exceeded speeds provided by competitors including AT&T and Comcast. The use of WiMax freed TDS Telecom from the need to purchase unbundled local loops from AT&T, the incumbent carrier, to support service to CLEC customers.
But according to a report published on the Madison.com site,  the TDS WiMax network suffered a major setback last year when fire severely damaged a water tower where TDS WiMax antennas were installed. Customers who lost service were advised at the time to seek another service provider. Since then, TDS made the decision to shut down the WiMax network entirely because the company could not get the product to perform consistently, in part because of line-of-sight requirements, TDS Telecom spokeswoman Deanne Boegli told Madison.com.
TDS Telecom now plans to focus its CLEC operations on business customers, while its ILEC operations will continue to focus on both business and residential customers, Tomlinson told Telecompetitor.
TDS has done some limited fiber deployments but relies primarily on DSL to support broadband services, arguing that fiber-based technology is not cost-effective in many of its markets. And although many companies that applied for broadband stimulus funding opted to aim high and pitched fiber-based projects, TDS focused on DSL there, too, ultimately winning a substantial number of the projects for which it applied for funding.
Tomlinson declined to speculate whether the decision in Madison is an indication that TDS is not interested in WiMAX or fixed wireless. "We will continue to look at all options to provide the best service we can," she said.
After the WiMax shut-down, Tomlinson said the licenses underlying the service will be used by U.S. Cellular, TDS Telecom's sister company.
UPDATE: TDS Telecom contacted Telecompetitor to provide additional details about the Madison market. Although the company does not plan to seek new residential customers in its CLEC business or to offer WiMax service there, the company will continue to support existing residential CLEC customers that receive voice or DSL over unbundled loops from AT&T, TDS spokeswoman DeAnne Boegli told Telecompetitor.