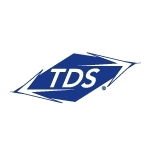 TDS President and CEO Jim Butman has released a second video message explaining the company's position in its ongoing impasse with Nexstar Media Group. The TDS Nextstar dispute has lasted for 16 days.
More than 50,000 TDS video subscribers are being blacked out by the imbroglio, which is over retransmission fee increases that TDS pays Nexstar. The blackout is preventing TDS from broadcasting ABC, CBS, Fox and other channels in select markets.
TDS Nextstar Dispute
In addition to the rate increase, TDS won't accept terms that it claims would make it assume business risk associated with potential loss of major network affiliations. "Nexstar is looking to preserve a revenue stream by forcing carriage of local, unspecified programming as a replacement should Nexstar lose their national affiliation agreements," said  Shane West, TDS' Senior Vice President of Marketing, Sales and Customer Operations, in a press release. "TDS cannot agree to terms forcing additional rate increases on customers for less valuable programming content just to secure Nexstar's profits,"
TDS presented examples of what it says were items it offered that were turned down by Nexstar. They include keeping channels on during negotiations, a retroactive "true-up" on rates, an offer to put Nexstar's channels on an optional tier with all payments going to the company and binding arbitration.
In the first video, released earlier this month, Butman said that Nextstar wants to increase TDS' rates by as much as 129%. The impasse has coincided with the NFL playoffs. TDS has sent a letter to the FCC protesting Nexstar's demands and tactics.
The battle is similar to those fought throughout the years between pay TV providers and content owners. A core of the conflict is that providers – especially small operations – feel that they lack leverage due to requirements that they carry local channels. On the other side of the coin, video providers say that the hikes are justified due to the increasing cost of content. It's also big versus small: Nexstar is a big provider. It operates 174 stations that cover 38% of the country.