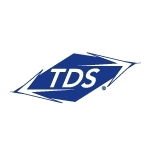 TDS Telecom and the New NY Broadband Program have significantly expanded broadband capabilities in a number of New York communities, including Edwards, Hermon, Harpursville, Afton, Windsor and Deposit, TDS said. In all, the initiatives are providing broadband speeds from 25 Mbps to 100 Mbps to more than 8,758 locations.
The project in the Edwards and Hermon area was completed six months ahead of schedule. TDS recently completed the third of three phases, which added 420 business and residential addresses and required installation of 23 additional miles of fiber and 12 distribution hub cabinets to house network components in the footprint of the Edwards Telephone Company. In all, the project brought broadband to 1,758 locations.

In the Harpursville, Afton, Windsor and Deposit upgrade, TDS installed expanded the Deposit Telephone Company footprint by an additional 475 miles of fiber. Other communities involved include Barbourville, Big Hollow, Gulf Summit, Hale Eddy, Hambletville, McClure, Sanford, Stilesville and Oquaga Lake. In all, the deployment will bring broadband to more than 7,000 locations in Broome, Chenango and Delaware counties.
The overarching theme is to narrow the digital divide. "Access to high-speed Internet is truly a game changer for any community, but particularly for rural locations," TDS state government affairs manager Scott Brooks said in a press release on the Edwards/Hermon upgrade. "Fast Internet brings opportunity for education, work, and business and we're delighted to be part of making that happen."
TDS has been awarded nine grants worth about $21.4 million across New York. The company has complemented that with investments of more than $13 million. The $500 million New NY Broadband Program was established in 2015 to provide grants for projects in unserved or underserved parts of the state.