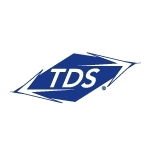 TDS received over $105 million in broadband stimulus funding and plans to match those funds with $31 million of its own for a total of $136 million in rural broadband investment.
In total, TDS is working on 44 individual projects, two of which (Chatham, Mich. and Butler, Ala.) are "further ahead in the planning stages," TDS spokeswoman Cindy Tomlinson tells Telecompetitor.
TDS announced that RUS has accepted their broadband designs for the stimulus projects and the below identified engineering firms have been selected to help implement them:
MEComm Consultants, LP – For projects in: Maine, Michigan, New Hampshire, and New York.
Joseph D. Fail Engineering Co., Inc. – For projects in:  Alabama, Florida, Georgia, Kentucky, Mississippi, Tennessee and Virginia.
CHR Solutions, Inc. – For projects in: Indiana, Michigan, Minnesota, and Wisconsin.
Rocky Mountain West Telecom (dba RMWT) – For projects in: Arizona, Colorado, Idaho, Missouri, Oklahoma, and Washington.
Headquartered in Madison, Wisc., TDS is the eighth largest telco in the U.S., with over 1.1 million access line equivalents (includes broadband) in 30 states. TDS Telecom is a subsidiary of Chicago based  Telephone and Data Systems, which also owns U.S. Cellular.