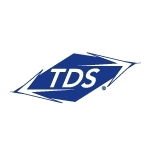 TDS is expanding their enterprise focused product portfolio with the launch of managedUC, an IP powered unified communications suite. The solution is based on Cisco's Unified Communications 500 system.
TDS will target businesses with 100 employees or less, both within their traditional footprint, as well as outside of it. The managedUC product offers the following features/benefits:
Equipment is housed at the customer's premises
24/7 monitoring and management of the Cisco UC 500 system; any indications of "trouble" are cared for immediately, often before the customer realizes any problems
Businesses, networking up to five locations, can share features between locations, including four-digit dialing, without the long-distance toll charges
Productivity enhancing applications are available, such as a PC-integrated toolbar and a softphone, that can replace the hard phone for traveling employees
Employees working from home, office, or traveling access a highly secure VPN connection every time
"Businesses will discover they're able to quickly access and act on information at anytime, anywhere, on a variety of devices," says Tom Canfield, vice president of Commercial Marketing and Product Development for TDS.
Headquartered in Madison, Wis., TDS operates in approximately 120 primarily rural markets across the U.S. They operate approximately 1.2 million access lines and own wireless subsidiary U.S. Cellular.
Probably the most interesting news from this move is TDS' willingness to go out of market with the solution. They'll be able to sell a unified communications suite to companies who have branches anywhere in the U.S.