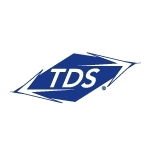 As traditional telcos look to leverage business services for growth, especially as local dial tone revenues decline, many are paying more attention to their business services web presence. TDS is the latest independent telco to revamp their business services site. TDS Telecommunications Corp. is the 8th largest ILEC in U.S., serving business and residential customers in 30 states, with 1.2 million lines in service.
While not 'knock-your-socks-off' impressive, the new site is vastly improved over their previous version. For comparison, check their current residential site, from which the new business site evolved (in terms of look and function).  Windstream also recently upgraded their business site, as a part of larger strategy to grow business services revenue.
TDS is also ramping up other efforts to reach business customers, including offering business focused webinar series and newsletters.