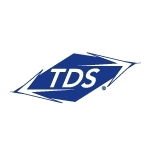 TDS is using a network level Internet security platform from Alcatel-Lucent, Kindsight Broadband Security solution, to offer TDS Hacker to its residential broadband subscriber base. TDS Hacker, which TDS launched in September 2012, offers protection against viruses, malware, identity theft, and other Internet security threats without the need to install software on customer's PCs and other Internet connected devices. TDS credits the service and its adoption rate in helping to raise ARPU for residential broadband services.
One advantage of the service over competing Internet security services is it protects all devices in the home, as long as they are connected to the Internet through TDS. "It is very different [than traditional security products] because it can't be disabled and is embedded in the TDS network. There is nothing to install, and won't slow down your devices or internet connection. Once a customer has the service (assuming they are a TDS data customer), all their devices will generate an alert if there is a problem, thus are protected by the service," says Matthew Apps, Manager – Internet Product Management and Development for TDS Telecom in an emailed statement. "It protects tablets too—anything on your network."
http://www.youtube.com/watch?v=bQbtwdgUBZg
In a press release announcing the relationship with TDS, Alcatel-Lucent reports, "TDS Hacker is the fastest selling value-added service in the company's history and already ranks as the second most popular premium service that TDS offers."
Apps would not confirm subscriber counts for the service, but added "…the subscriber growth rate was substantially faster than the growth rate of [other] antivirus and backup software offerings." The offer is available to 225K TDS subscribers across 32 states.
TDS sells the service for $2.95/month (or $2.50 when bundled) and Apps suggests that TDS hacker is a solid contributor to growing ARPU for broadband services. "We have a portfolio of services that we have grown ARPU over the last 5 years higher than our peers. TDS has one of the industry leading value added service offerings," he said.