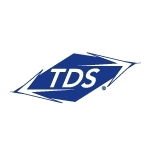 TDS Telecom (TDS) announced last week it would receive $3 million in Minnesota Dept. of Employment and Economic Development (DEED) funds and invest another $3 million to expand and improve rural broadband services in parts of Crow Wing and Cass Counties.
Elaborating, TDS said it would expand broadband service and high-speed wireless Internet access to serve more than 3,400 unserved households and a variety of local organizations. Included among the latter are more than 60 businesses, 142 small enterprises, and a number of community "anchor" institutions. The project will impact residents and businesses in parts of Backus, Hackensack, Ideal Corners, Pequot Lakes, Pine River, and Woman Lake, according to a TDS press release.
"We are pleased our application to improve broadband services in Crow Wing and Cass Counties has been approved. Our customers have been clamoring for improvement and will be the true beneficiary of this grant, which will ensure better, faster and more reliable internet service," said Jean Pauk, state government affairs manager at TDS Telecom.
DEED is part and parcel of Minnesota's effort to bridge the urban-rural digital divide. DEED announced it would invest a total of $34 million to fund 42 broadband infrastructure projects in rural areas across the state.
Minnesota Rural Broadband
In related news, Minnesota Lt. Governor Tina Smith and Education Commissioner Brenda Cassellius announced $500,000 in state Dept. of Education grants that will provide high-speed Internet access in schools, on school buses and for students to use at home.
Twelve Minnesota school districts were awarded grant funding to expand wireless Internet access. More than 30 districts applied, highlighting school and students' need for greater broadband service availability in rural areas, the Minnesota Governor's Office stated in a news release.
Grant funding will go towards the purchase of wireless hotspots on school buses, as well as hotspots, data cards and other mobile broadband devices that students will be able to check out for use at home.
Limited funding meant that just 12 of the 33 schools that applied were awarded grants, which were capped at $50,000.
Some students attending classes in the Lake of the Woods school district travel more than two hours per day riding buses to and from school. Those participating in extracurricular activities often spend more time riding buses. Dept. of Education grant funding will be used to buy and install wireless hotspots on school buses, thereby enabling students to make better use of commuting time, according to the press release.
"Too many Minnesota students are on the wrong side of the digital divide. These grants will help level the playing field for students in Greater Minnesota by providing them the same educational opportunities as their friends and family in the cities," Smith was quoted as saying. "Governor Dayton and I will continue advocating for high speed, affordable, reliable internet access until all Minnesota students and families are connected."
"Technology is a part of Minnesota classrooms," Cassellius added. "If we want all students to be successful, we need to make sure we are providing them the tools they need," said Commissioner Cassellius. "Where a student lives and their family income should not determine whether they are able to complete their schoolwork or not."