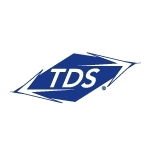 TDS gigabit broadband service will be available soon in parts of Sun Prairie, Wisconsin only 140 days after the carrier acquired Sun Prairie (WI) Utilities. TDS will begin rolling out fiber-to-the-home to support broadband, video and voice service this week at pre-registered homes in the area.
"We reached this landmark so quickly because of the commitment and dedication of our employees, vendors, and contractors, as well as the outpouring of response from the people of Sun Prairie," said Jim Butman, chief operating officer at TDS in a press release. "We're thrilled to start installations and get this world-class technology in homes and businesses for people to enjoy."
TDS Gigabit
TDS broke ground in Sun Prairie in May. Neighborhoods in the expansion footprint had to meet a registration goal to guarantee a buildout, TDS said. Twenty-two of 24 neighborhoods did so by the deadline. Homes in those areas can receive special offers if they register before the neighborhood launches.
TDS will call residential customers one or two weeks in advance to schedule installations. Business installs will start next month.
TDS acquired the telecommunications assets of SPU in May. Sun Prairie is located just 20 miles east of TDS headquarters in Madison, WI.
TDS has made a number of acquisitions during the past few years. The goal seems to be to create clusters. Earlier this month, TDS acquired K2, which is north of Denver. It is close to Baja Broadband, a larger cable operator that TDS acquired in May of 2015. K2 serves the Mead market, which is about 10 miles away from existing TDS operations and about 30 miles north of Denver.
In August, TDS acquired Crestview Cable, which serves 21,000 in central Oregon. In 2014, TDS acquired Bend Broadband, which serves areas adjacent to Crestview.