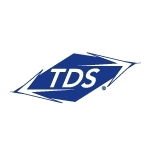 TDS Fiber, which has a considerable footprint in Wisconsin, said this week that it is bringing 1 Gigabit per second networks to two more municipalities in the state. The new TDS gigabit communities are Weston and Stevens Point.
The Weston village board approved a project that eventually will provide access to more than 4,400 residential customers and 550 businesses. The project will begin in Tax Incremental District #1 and then move to the rest of the village. It eventually will cost between $8 million and $10 million.
Weston is adjacent to Wausau and about 140 miles north of Madison, where TDS Fiber is headquartered. "The entire village of Weston leadership team immediately understood the benefits of fiber technology and the potential it brings for residents," Drew Petersen, the Senior Vice President of Corporate Affairs at TDS said in a press release. "From telecommuting and education to entertainment and health care, world-class services are a real game changer."
Stevens Point's finance committee and the city's council both approved a project that will begin in the spring and start connecting customers in autumn. The price tag is expected to be between $12 million and $15 million.
The project will offer 1 Gbps services to more than 8,200 homes and 900 businesses. Residential customers will be offered phone and TDS TV services. Businesses will also have access to the managed VoIP phone platform.
"We couldn't be more pleased to be growing with Stevens Point," Petersen said in a press release. "It's a tech-savvy, forward-thinking community and we're confident residents will embrace the possibilities that world-class internet speeds will bring for entertainment, education, business, and even healthcare."
TDS, which continues to be battling Nexstar over retransmission rate increases, is not only active in Wisconsin. Last month, the company said that TDS gigabit was available to 1,330 addresses in the New York communities of Edwards, Hermon, Russell and DeKalb.