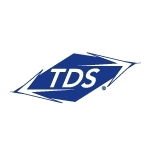 TDS Telecom has added to the list of Wisconsin communities that will have access to its fiber-to-the-home network. Networks in the new markets – Wausau, Kronenwetter and Rothschild – will be in place within the next three years, the company says.
TDS says that the residential platform will deliver data at speeds as high as 1 Gbps. TDS TV and phone service also will be part of the offering. Business customers will have access to dedicated 1 Gbps fiber connections and the provider's hosted managed IP VoIP business phone service. This fiber expansion will ultimately connect nearly 25,000 homes and businesses, TDS reports.
"We couldn't be more excited to extend our fiber optic network further into Central Wisconsin," said Drew Petersen, senior vice president of Corporate Affairs at TDS. "The reliability and speed of a world-class internet connection will future-proof these communities, fostering additional growth and economic development for the region."
TDS serves 87 communities in Wisconsin. It is currently deploying similar broadband infrastructure announced in Stevens Point, Vesper, Auburndale, Junction City, Mosinee, Schofield, and Weston, Wis., and several Dane County communities, according to a press release.
TDS is in expansion mode, and not just in the Badger State. In early July, the company said it is teaming with the New NY Broadband Program to expand broadband capabilities in New York communities including Edwards, Hermon, Harpursville, Afton, Windsor and Deposit. In all 8,758 locations will gain access to speeds from 25 Mbps to 100 Mbps.
Last month, TDS subscribers in Mead, CO, gained access to residential Internet packages with speeds from 100 Mbps to 600 Mbps. The offering includes all-digital TV service.
In May, TDS said it plans to build a 1 Gbps FTTH network to serve 42,000 homes in the Coeur d'Alene area of Idaho. The network, which also will serve the communities of Post Falls, Hayden and Rothdrum, will add more than 700 fiber miles to the network.