TDS is continuing the expansion of its new TDS TV+ entertainment platform with new service in south central and south eastern Wisconsin.
The new video platform is a cloud-based IP video platform, which leverages Android TV and TiVo for an improved television user experience. TDS TV+ combines live local channels, regional sports, national cable channels, streaming services and apps.
Like many next-generation video platforms, the service now features a voice-activated remote and wireless set-top-boxes. It can be accessed in or outside the home on mobile devices. Subscribers can record as many as 10 shows simultaneously and store as much as 300 hours of programming. TiVo allows for search and discovery across apps like Netflix, as well as linear channels, and on-demand programming.
"TDS TV+ allows customers to search, schedule, record and watch their favorite programs all from one place," TDS Telecom vice president of Marketing and Product Development Julie Maiers said in a press release. "The service offers a truly integrated, and intelligent entertainment experience."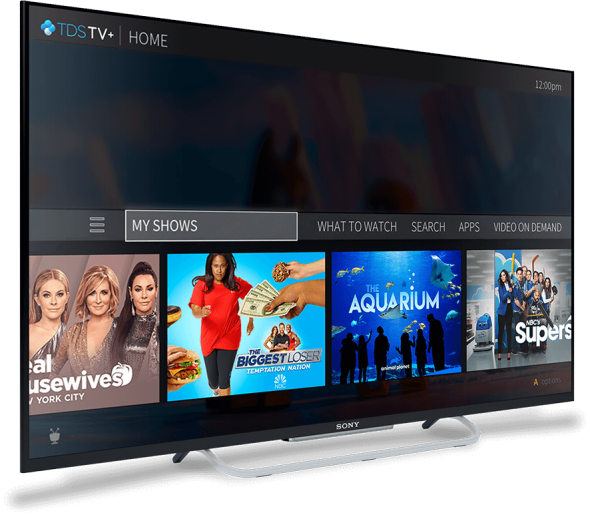 TDS says the service will be available in its entire 31-state footprint this year. The provider has been rolling it out methodically. Earlier this year, TDS announced TDS TV+ is available in its BendBroadband markets, in Oregon.
The transition got started in earnest last July when TDS announced selection of ARRIS' VIP6102W UHD IP set-top box. The Android-based STB integrates with the cloud-based TiVo interface, third party-applications and the voice-enabled remote.