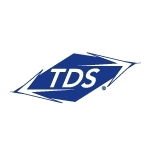 TDS Metrocom has announced plans to build a 1 Gbps-capable fiber-to-the-home network to provide service to more than 42,000 homes in the Coeur d'Alene area of Idaho. The network also will cover homes and businesses in Post Falls, Hayden and Rathdrum. Construction is scheduled to begin next month and eventually will add more than 700 miles to the TDS fiber footprint.
"Our investments will provide community members with an exciting new choice in internet, TV and phone services," Jim Butman, the president and CEO of TDS, said in a press release. "The communities will also benefit from a future-proof technology which will foster additional growth and economic development for this booming region."
The expansion by TDS Metrocom – the CLEC business unit of TDS — in Idaho will include more than 700 miles of fiber. More than 30 jobs will be added, new retail and workspaces will be leased, land bought and a central office constructed.
TDS has been paying a lot of attention to fiber broadband expansion. Examples include:
In January, TDS added almost 2,200 potential customers in southern Wisconsin. It also announced service offering to the Wisconsin communities of Weston and Stevens Point, where more than 8,200 homes and 900 businesses will be offered services.
In February and March, TDS began FTTH installations in Oregon, WI and in Merrimac, WI.
Also in March, the company introduced TDS TV for Business in all areas where it offers residential TV services. In addition to adding the television service, the new offering can simplify billing, technical support and account changes for businesses that have TDS phone and Internet service, the company said.
Back in 2018, TDS Telecom CFO Vicki Villacrez outlined the company's approach to explore out-of-market expansion through fiber overbuilds and acquisitions. That strategy seems to be continuing into 2019.