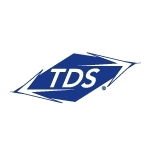 Looking to compete with cable companies offering high-speed broadband via DOCSIS 3.0, Madison, Wisconsin based TDS  is expanding its Ethernet powered VDSL2 (Very High-speed Digital Subscriber Line 2) network upgrade to include residential and business customers in 20 states. TDS, the eighth-largest wireline service provider in the US, is using Calix, Inc.'s C7 Multiservice Access Platforms as infrastructure, along with other products from the vendor's Unified Access portfolio.
Aiming for 25 Mb/s downstream and 5 Mb/s upstream, TDS plans to deliver voice, high-speed data and, in some areas, video services to more than 100 communities in 13 states, building out from an initial seven where VDSL2-based service provision was recently completed. Pricing for the 25 Mb/s tier varies, including a bundled $70/month option.
Now used widely across its "30-state footprint," TDS began making use of Calix technology seven years' back. "TDS is excited to be able to offer a significantly enhanced broadband experience to subscribers across a wide swath of our footprint…Our deployment schedule has been very aggressive for this broad initiative," Ken Paker, vice president of network services at TDS was quoted as saying.