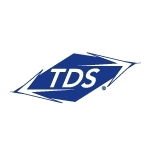 Customers in 20 communities in several states now have high-speed broadband service available to them as a result of deployments undertaken by TDS Telecom and funded, in part, through the broadband stimulus program. By the end of 2015, TDS will have completed all 44 of the projects for which it won stimulus funding, said Larry Boehm, TDS director of engineering and implementation, in an interview.
"Everything is under construction," said Boehm. "We have cable completed for 43 of them and we expect most of them to complete within the first half of 2014."
The stimulus program targeted areas that lacked high-speed broadband where carriers would not otherwise have been able to justify the investment, either because of rugged terrain or low population densities. TDS was one of the biggest winners of funding in the broadband stimulus program, winning about $125 million in funding and contributing about $31 million of its own.
Network technology
For most of its stimulus deployments, TDS is bringing fiber to a neighborhood node, from which customers will be served using VDSL 2. About 2200 homes will get fiber to the home based on GPON.
TDS opted to use GPON in markets where the company offers IPTV, which needs additional bandwidth, Boehm explained.
Whichever technology is used, TDS initially plans to offer speeds up to 25 Mbps. Potentially higher speeds could be offered in the future.
All customers in a project area will be put on the new networks, even if the only service they get from TDS is voice.
"It makes more sense than maintaining two networks," said Boehm.
That approach also was dictated by stimulus program rules which prevent carriers from inventorying optical network terminals, he noted.
The infrastructure that TDS is deploying could support triple play services of voice, video and data, but for now at least video is generally not part of the company's plans in stimulus areas.
"DSL was our focus," Boehm said. He noted, though, that potentially the company's focus could expand in the future. "The projects have given us infrastructure and local networks that would help us deploy products like video and Ethernet products to business," he said.
Delivering video could be challenging in some sparsely populated areas, however, because it could be difficult to justify head-end costs, explained Boehm.
Community impact
A key societal goal of the stimulus program was to create jobs and when I asked Boehm about that, he said TDS hired local project managers as a result of the program but that most of the hiring was done by the engineering and construction firms that TDS used for the projects.
Longer term the availability of broadband also should help local economies. As part of the projects, TDS brought broadband to some schools and libraries that previously didn't have it. And the company has received numerous requests from consumers and businesses in stimulus communities wanting to know when broadband will be available. Some residential customers want to take college courses on line. And one local business is eager to get the service so it can make weekly employment filings.
It's too soon to tell what TDS's take rates will be for broadband services. It's been less than a year  since the company's first stimulus-funded homes were turned up. But in other areas where the company has offered broadband for some time, it has seen take rates in the range of 40% — and rates could be considerably higher in stimulus areas because there will be little or no competition.
Meeting challenges
Asked about what challenges TDS encountered in connection with its stimulus projects, Boehm echoed comments I've heard from numerous stimulus winners. Before projects could start they had to get multiple approvals – and some of those took a long time.
"A lot of work was put on a lot of teams in a short period of time at a time when the government was trying to cut costs," Boehm explained.
Approval delays became such a big concern that the Rural Utilities Service, one of two broadband stimulus administrators, extended construction deadlines from September of this year to June of 2015.
TDS should have no problem reaching the new deadline but meeting the initial deadline might not have been possible, Boehm said.
TDS has finished work that requires digging in the ground, which means it will be able to work through the winter, even for projects in northern areas where the ground freezes solid about this time of year.
"We will push on through the winter," said Boehm.