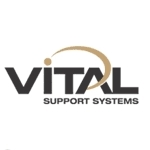 Telephone and Data Systems, parent company to TDS Telecommunications, made another acquisition today in the managed services/cloud segment with their purchase of Vital Support Systems, LLC (Vital). Vital, based in Des Moines, IA, provides IT systems integration and managed services. The transaction is valued at $45 million.
TDS intends to roll Vital into their managed services/cloud subsidiary TDS Hosted & Managed Services, LLC (HMS). Vital has 140 employees, spread across offices in Des Moines, Cedar Rapids, and Davenport, Iowa; as well as Omaha, Neb., Kansas City, Mo., and Rockford, Ill. They offer a variety of IT support services including: planning, engineering, procurement, installation, and management of IT infrastructure hardware solutions from a variety of original equipment manufacturers (OEMs). Their OEM partners include Cisco, HP, EMC, VMWare, and Microsoft.
"As a Solution Provider, Vital adds a critical dimension to our HMS service offerings and greatly expands our engineering and sales capabilities," said HMS LLC President William Megan.
TDS has completed a series of acquisitions for their HMS unit, including purchasing OneNeck IT Services, and data center operators VISI and TEAM Technologies.
Like other tier 2 providers, TDS sees cloud and managed services as a growth engine, particularly in the face of declining legacy telecom revenues and the lack of a wireless offer.