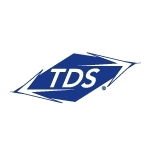 TDS, the Madison, Wisconsin based ILEC, announced that the first phase of a planned upgrade to their backbone network is completed. When fully completed in 2011, the fully redundant all IP network will connect 43 10G pops, with 8 regional hubs and 2 core offices, across 9 different carrier networks.
As a result of this network transformation, TDS says it's "successfully transforming itself into a broadband company," and "now delivers the best in broadband Internet, plus phone, and digital TV services to more than a million access lines in 30 states."
The network is built with carrier grade Alcatel-Lucent and Cisco gear and uses a variety of national and regional transport networks, including Level 3.