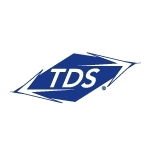 TDS Telecom has chosen Metaswitch's Perimeta session border controller to support the carrier's fast-growing managedIP communications service which, according to TDS Vice President of Network Services Ken Paker, is growing at 60% to 80% per year.
TDS believes Perimeta will enable it to "do more with less," said Paker in an interview.
ManagedIP targets enterprise users and is basically a hosted Centrex offering, explained Paker. The offering is popular with customers that see it as a way of enhancing productivity, he said.
The role of the Perimeta SBC in the TDS network is much like that of a firewall in an enterprise network, Paker said. A key function is to pass SIP messages back and forth from other service providers.
TDS aims to use the Metaswitch product for new SBC purchases and to upgrade existing SBCs to Perimeta when additional capacity is needed.
According to Metaswitch, Perimeta was designed to comply with the network architecture concepts of network function virtualization. NFV is an emerging standard driven by some of the world's largest telcos with the goal of consolidating numerous network equipment types onto industry-standard high volume servers, switches and storage.
In keeping with that approach, Perimeta uses general purpose hardware. And Paker said that was an attractive selling point for TDS.  Moving forward, he said "We can take advantage of Moore's Law" and get "the same or more functionality for lower cost."
NFV also drove Perimeta's use of centralized equipment control, said Paker. He sees that as an attractive feature, as it "allows us to more closely set and match the capacity required from the network with the equipment we're putting out there," he said.