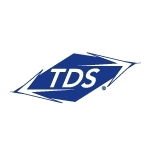 TDS will buy Scottsdale, Arizona based managed and hosted services firm OneNeck IT Services for $95 million. OneNeck will become a subsidiary of TDS Hosted & Managed Services, LLC (TDS HMS).
"Our strategy is to have a robust suite of offerings, including colocation, managed services, hosting, cloud, and solutions delivery," states William Megan, president of TDS HMS and executive vice president at TDS Telecommunications Corp. in a press release. "OneNeck brings sophisticated hosted application management and managed hosting to our product portfolio that will enable us to leverage the data center assets recently acquired with VISI and TEAM."
OneNeck offers hosted application management and managed IT services to the SMB sector, with an emphasis on supporting Enterprise Resource Planning (ERP) applications. Their services include management and monitoring of client IT infrastructure, network management, disaster recovery, security administration, and end-user support on a 24/7 basis.
They operate a 12,000 square foot data center in Arizona, as well as through partnership agreements, have access to a data center in New Jersey. The firm had $37 million in revenue in 2010 and currently has 230 employees.
TDS has moved aggressively into the hosted IT and managed services market segment as of late, including acquiring VISI in March 2010 and TEAM Technologies in December 2010. They're assembling these assets under their TDS Hosted & Managed Services, LLC division.
It's a strategy being pursued by many traditional telecom carriers, who see the move into managed IT services as a revenue diversification strategy, helping them move beyond their consumer telephony roots.