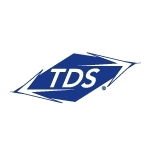 TDS broadband network improvements have enabled a new 600 Mbps broadband tier, now available in several markets across four states, the company announced late last week. The markets are located in Colorado, Nevada, New Mexico, and Utah and include St. George, Utah and Fort Collins, Colorado.
The new faster tiers are the result of network upgrades, which TDS says will impact all internet customers in these respective markets. The impacted markets appear to be TDS cable markets, suggesting upgrades to DOCSIS based networks. A TDS spokesperson did not get back to Telecompetitor in time to confirm the type of network upgrades (UPDATE – A TDS spokesperson confirms these network upgrades are to TDS cable operations and include DOCSIS 3.0 and Radio Frequency over Glass, or RFoG updates).
"TDS will continue to make investments in our network to ensure superior and fast internet for our customers today and in the future," said Julie Maiers, vice president of Marketing and Product Development at TDS in a press release.
TDS offers both a residential 600 Mbps tier with a 20 Mbps upload speed, and a business 600 Mbps offer with a faster 30 Mbps upload speed.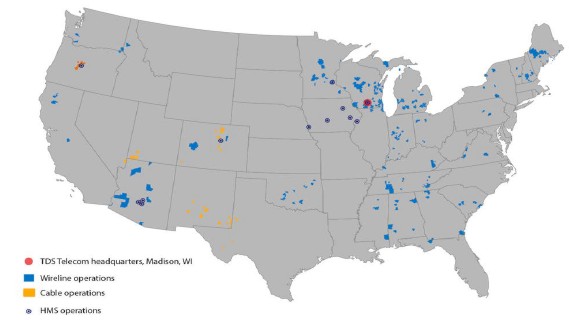 The identified markets include Fort Collins, Fort Carson Estes Park and Arvada, Colorado; St. George, and Cedar City, Utah; Mesquite, Nevada; and Lovington, Hobbs, Eunice, Carlsbad, Ruidoso and Alamogordo, New Mexico. A TDS spokesperson tells Telecompetitor that about 233K locations will have access to the 600 Mbps tier, with more to come.
A search on the TDS website revealed a promotional monthly price of $99.95 for the 600 Mbps service for one year. A separate $10/month modem fee is also required. When bundled, the broadband monthly fee is reduced to $89.95.
TDS Broadband Upgrades
Beyond its cable markets, TDS is also active in upgrading its other broadband networks. As of December 2017, TDS said it had built FTTP capability to 23% of its local footprint. The company is considering taking that to 30% according to their CFO.
TDS also elected the A-CAM option for their regulated rural ILEC territories, which will help fund rural broadband expansion. TDS receives about $75 million annually through that program and will eventually upgrade service to nearly 160,000 homes in 25 states, the company previously announced.
TDS says many of these A-CAM funded locations will receive 25/3 Mbps service, but more remote locations will get 10/1 Mbps.
This post has been updated with more information from TDS.