TDS expects to reach about 2.2 million broadband service address in the next five years, the company said in discussing broadband expansion plans on its fourth quarter earnings call. Fiber service addresses should reach 1.2 million by 2026, the company reports.
In 2021, the company surpassed the $1 billion operating revenue plateau while also surpassing 500,000 connections, adding 86,000 new marketable fiber service addresses and expanding into new markets, while identifying other ones for future expansion.
Some TDS broadband deployments have received funding through the federal Alternative Connect America Model (A-CAM) and state broadband grant programs, addressing the broadband needs in its most rural markets.
Total revenues were up 2% in the quarter and 3% for the year due to growth from fiber expansions and increases in broadband subscribers. Those revenues exceeded the declines TDS experienced in its legacy business.
Total service addresses increased 7% from the previous year, while more than half (58%) of customers in the TDS footprint were able to access 1 Gbps or faster speeds.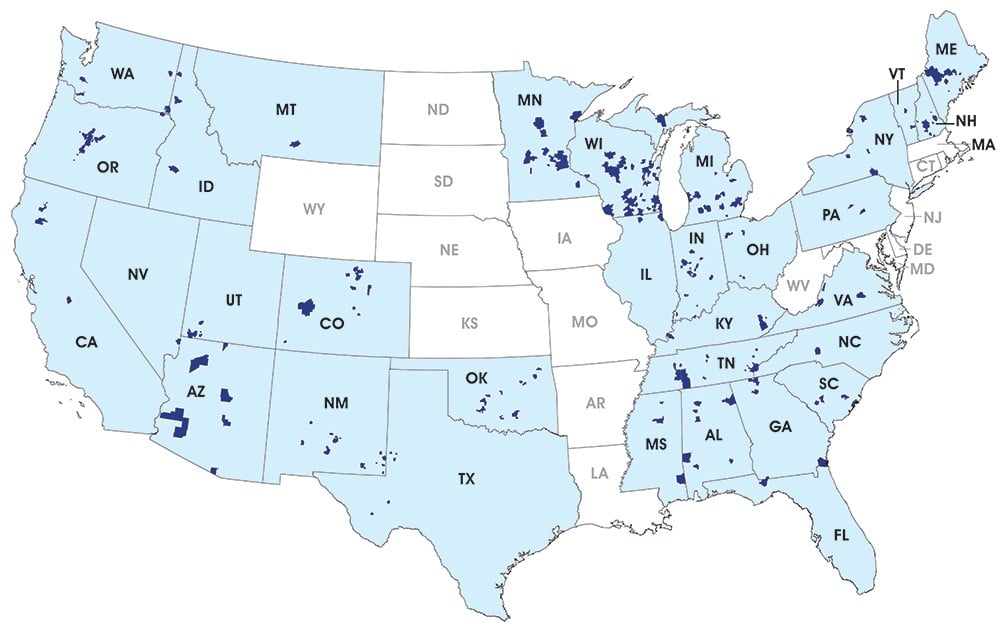 "Our strategy is working," said Jim Butman, TDS president and CEO, in a prepared statement about TDS broadband expansion and earnings. "For the past several years, we have ramped up our broadband strategy, investing in our networks, and we are positioning the business for faster growth over the next five years."
Butman added that the company will continue to progress based on its strategy of growing scale and revenue, reducing platform cost structure, improving the customer experience, and transforming its workforce. The company expects that strategy to drive the growth to 2.2 million service addresses, 60% of which will be fiber and 80% capable of at least 1 Gbps.
"The foundation of our entire business is our highly engaged, resilient, and dedicated workforce," said Butman. "We invest in our people to make sure we attract and retain top talent."