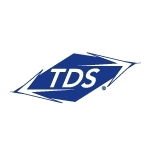 TDS has spotted another fiber overbuild opportunity and will bring FTTH to the community of Windsor, Wis. the carrier announced yesterday. The move highlights an ongoing fiber overbuild strategy for the rural broadband carrier to opportunistically expand its broadband reach in several markets across the country.
TDS plans to offer gigabit capable FTTH broadband service in this new market, taking on incumbent provider Charter. The project is expected to be completed in 2019. TDS offers similar services in nearby Sun Prairie, Wis., through an acquisition of the municipal broadband network there.
"This is a full, fiber-to-the-home deployment, not just a fiber-rich network, and it offers huge benefits, for both residents and area businesses," says Jim Butman, president and CEO of TDS in a statement.
TDS is quite busy with fiber upgrades in its home state of Wisconsin. The carrier has announced similar plans in the Wisconsin communities of McFarland, Oregon, and DeForest. TDS is also bringing business-focused fiber broadband to several areas in the capitol of Madison.
Beyond fiber broadband markets, TDS is also upgrading many of their cable broadband properties, offering speed tiers of 600 Mbps.