Another small cable company is being acquired by TDS, as the telecom operator continues an opportunistic cable operator buying spree. K2 is located north of Denver, Colorado, in close proximity to a larger TDS cable acquisition, Baja Broadband.
TDS Acquires K2 Communications
A relatively new cable operator, K2 was formed in 2002 and serves the Mead market in Colorado, which is within 10 miles of existing TDS operations. Mead is approximately 30 minutes north of Denver along the I-25 corridor.
"TDS plans to connect the networks, accelerate broadband speed upgrades, and modernize video products and services quickly" said Jim Butman, chief operating officer at TDS Telecom in a press release. "We are confident this transaction will greatly benefit the current K2 Communications customers."
K2 currently offers a triple play bundle to 1,200 customer locations. Terms of the deal were not disclosed and the deal requires customary regulatory approval at both the local and federal level.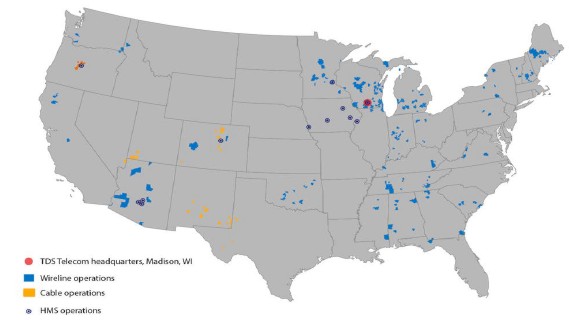 Opportunistic Cable Buys
This is becoming common for TDS – opportunistic cable property acquisition. TDS bought much larger cable properties with Baja Broadband and Bend Broadband in recent years. Just last month, TDS did a similar move in buying Crestview Cable, which is adjacent to their Bend Broadband property.
When TDS announced their Baja Broadband acquisition back in 2013, the company told Telecompetitor that cable property acquisition was a defined growth strategy for them. "We have identified cable as a growth strategy. Baja is our first acquisition in the space and this action continues our transformation into a broadband-centric company," a TDS spokesperson told Telecompetitor at the time.
If you're a small cable company or a broadband-centric operator within 30 miles of an existing TDS cable operation, perhaps it's time to enlist financial advisors, if you haven't done so already.