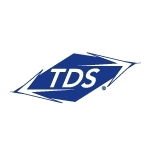 TDS Telecom will be able to improve broadband service to a majority of the company's wireline locations in the U.S. thanks to a 10-year $75 million annual cash infusion from the FCC high-cost universal service program, the company said yesterday. TDS is one of about 200 rural rate-of-return carriers that have committed to building out broadband service at specific speeds to a specific number of locations in exchange for receiving the funding based on the alternative Connect America model (A-CAM). TDS A-CAM broadband support will enable the company to upgrade service to nearly 160,000 homes in 25 states, the company said.
As Telecompetitor reported yesterday, the majority of rural carriers that initially opted to receive funding based on the forward-looking cost-based A-CAM model opted to continue with that plan even after funding offers were reduced as the result of a budget shortfall. The revised offers  also included less ambitious buildout requirements — and TDS's decision was no surprise, considering that a company executive told investors a few weeks ago that the company was "very pleased" with the revised offers.
TDS's current build-out requirements call for upgrading service to homes  that cannot get broadband today or can only get low-speed broadband. The majority of these homes will receive service at speeds of 25 Mbps downstream and 3 Mbps upstream, but locations that are costliest to serve will receive speeds of 10/1 Mbps.
TDS A-CAM Broadband Support
TDS is likely the largest recipient of a total of $5.283 billion in rural carrier A-CAM support to be paid over 10 years. Rural carriers not opting to receive funding based on the A-CAM model will continue to receive support based on traditional high-cost universal service methodology, which pays a portion of carriers' costs based on embedded costs.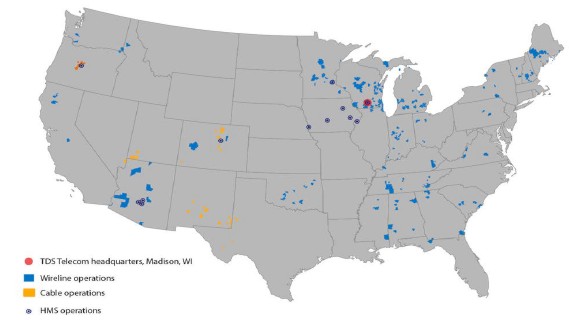 There is a possibility that the FCC will make additional funding available for A-CAM support recipients, in which case carriers will be expected to meet increased buildout requirements.
In a statement included in yesterday's press release about TDS A-CAM broadband support, TDS Executive Vice President Kevin Hess said the company looks forward to working with local communities on "this massive endeavor to improve internet speeds."
He added that "[t]oday's consumers want to work remotely and are seeking faster speeds than the existing, deployed DSL technology was designed to handle."
The nation's largest price cap carriers received similar broadband funding offers for unserved portions of their local service territories back in 2015. Most of them accepted most of the funding they were offered. Executives from several of those companies said the funding was sufficient to cover deployment costs without the companies having to dedicate funding from their own capital budgets. But a TDS spokesperson said TDS will contribute some of its own capital to the A-CAM-funded deployments.