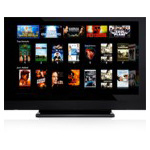 Viewers' choice of "must-have" pay-TV channels is little changed from a year ago, according to the latest survey conducted by The Diffusion Group (TDG).  The "Big Four" broadcasters– ABC, NBC, CBS and Fox– again topped pay-TV viewers' top 10 list in 2012. ABC was the Number 1 channel in TDG's survey for the second consecutive year, although like the other Big Four, it saw its position drop in comparison with last year.
The results should prove at least somewhat encouraging to TV broadcasters, who've been buffeted by the advent of new competiton and fast-moving technological change. The results also show how what were not so long ago "niche" market progams have developed into full-blown mass-market channels.
TDG asked viewers to choose the 10 pay-TV channels they considered essential. Here's how it turned out:
ABC 68.4% -6% YoY
NBC 66.6% -0.8%
CBS 64.2% -7.7%
Fox 60.9% -3.3%
Discovery Channel 47.3% -1.6%
The History Channel 45.7% -0.4%
HBO 41% +4.2%
ESPN 37.5% -2.3%
Syfy 35.7% +4.9%
Comedy Central 35.1% +0.4%
The survey results also offer pay-TV service providers a recipe for putting together a successful offering. "For operators looking to craft a bare-bones tier, these are the channels that must be included," TDG founding partner and director of research Michael Greeson noted. "To do otherwise runs the risk of alienating large numbers of consumers."
TDG analysts also note that six cable channels ranked among this year's top 10. Syfy was the only new name on this year's list, surpassing Scripps' Food Network, which dropped to twelfth.
The value of ESPN in an entry-level pay-TV subscription package continues to be a matter of debate, they added.
"Operators spend $5 per subscriber for ESPN—making it the most expensive cable channel and leading many to question whether it must be part of even entry-level packages," Greeson elaborated. "Data suggests that the total addressable audience for a pay-TV package without ESPN would be at least 40% less than one that included ESPN."
Complete survey results are included in TDG's "Video Behavior in the Age of Quantum Media."