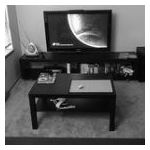 Legacy pay-TV subscription services have peaked and are in decline even as residential U.S. broadband penetration is poised to exceed 100 million, according to new market research from TDG (The Diffusion Group). For the first time, the number of U.S. home broadband subscriptions will surpass that for home pay-TV subscriptions over the next few months, TDG says.
Fourteen percent of adult broadband users do not use a legacy pay-TV service, according to TDG's "Pay-TV Refugees, 2014" report. That's up from nine percent in 2011, when the decline in home pay-TV subscriptions began, TDG notes.
Commented Michael Greeson, TDG president and report author: "Today, residential broadband services are used in 75% of US households, meaning 13 million broadband households are currently doing without a traditional pay-TV service."
Consumers Without Pay TV
Clearly, these trends vex and present a growing challenge to incumbent pay-TV providers, but they also present opportunities for new direct-to-consumer online video providers, TDG points out. "Minimizing damage and maximizing opportunity presupposes an understanding of who these consumers are, what drives their decisions, and what they expect from a pay-TV service, be it legacy or online," the market research provider states.
"Cord Cutters" and "Cord Nevers" make up TDG's taxonomy of those avoiding pay-TV services in the U.S. Their characteristics differ greatly. Online video service providers targeting this market segment need to "think in terms of two distinct packaging and pricing strategies," TDG continues.