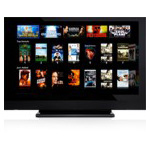 Traditional pay TV remains strongly entrenched among the U.S. populace, claims of its demise in the face of over-the-top (OTT) and other alternative delivery options notwithstanding. But that's not to say that traditional pay-TV providers can afford to be complacent.
The rapid emergence of digital, IP-based video production and distribution technologies and providers, along with the rising value and popularity of Internet-based audio/video content should and does give traditional pay TV providers cause for concern, particularly given the viewing habits and preferences of younger segments of the U.S. population, according to a new study from TDG, The Diffusion Group.
Nearly nine in ten adult broadband users in the U.S. subscribe to an incumbent pay TV service, such as cable, satellite, or telco-TV, TDG states in a press release.
"The notion that we're on the edge of a 'mass exodus' from incumbent pay TV services to online substitutes is not supported by the data," TDG co-founder and director of research Michael Greeson was quoted as saying. "Today, 88% of adult broadband users subscribe to an incumbent pay TV service, a rate that has held relatively steady for the last 12 months."
While use of pay TV services is greatest among American broadband users 35 and older, it's less among younger adults, TDG found. At 82%, legacy pay TV subscriber rates among those surveyed are lowest among Early Millennials (ages 25-34%). Rates are also significantly lower among Late Millennials (ages 18-24) at 85%.
"Millennials are quantum consumers raised in a world where online, on-demand video sources came of age, so we would expect uptake of legacy services to be a bit lower," Greeson commented. "That said, until a legitimate virtual operator emerges capable of offering a competitive alternative to traditional pay-TV services, most Millennials will continue to subscribe to a legacy service."
Given the above, TDG asserts, "It is imperative that pay TV operators execute on their promises to deliver the types of video experiences desired by younger consumers.
"As well, and regardless of age, operators must find creative ways to balance evolving needs with inevitable price increases due to the accelerating value of quality video content."