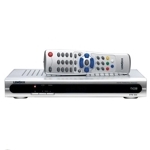 Considered by some to be a harbinger of growth in cutting the cord on pay-TV services, Internet set-top boxes (iSTBs) such as Roku and Apple TV are in use among 14% of U.S. broadband households. It's Early Millennials (ages 25-34) and Late Boomers (ages 45-54) who are leading agents behind the trend, according to a new report from TDG (The Diffusion Group).
Twenty-nine percent of adult broadband users are likely, in varying degrees, to purchase a new iSTB in the next six months, according to TDG's, "A Primary Profile of Internet Set-top Box Users & Intenders." Forty-eight percent of current iSTB users are, again in varying degrees, likely to purchase another iSTB, "a very telling statistic," TDG highlights.
"The fact that current iSTB owners are significantly more likely than non-owners to buy an iSTB speaks volumes about the multi-room future of iSTBs," TDG co-founder and director of research Michael Greeson was quoted in a press release.
"This in no way diminishes the extent of new demand, but it speaks to the fact that once a household owns an iSTB and understands its benefits, they want it on all their TVs. As well, it appeals to operators looking for an inexpensive, consumer-subsidized way to expand their advanced digital TV services to other rooms of the home. This is positive news for both iSTB and 'Internet stick' vendors."
Pay-TV and OTT service and network providers would be wise to keep an eye on Early Millennials, TDG adds, as 21 percent are highly likely to make an iSTB purchase. "The target for new iSTB sales is a broadband user in their late twenties or early thirties, not the 18-24 segment that many are targeting. The youngest group is keen on the benefits of an iSTB, but they use a net-to-TV device they already own, most likely a game console."
Greeson recommends iSTB vendors put out different messages for different demographic segments: "one for the younger, highly-educated, on-the-move Millennial, and one for a less technologically-sophisticated pragmatist looking for a way to bring online video content to their television."