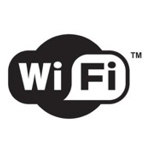 One telecom vendor is so convinced network operators are about to embrace voice over Wi-Fi that it has acquired another vendor to better position itself to capitalize on that opportunity. Taqua, provider of software underlying cellular networks, said this evening that it has purchased Kineto Wireless, provider of software for smartphones that enables the phones to support VoWiFi.
"The key pieces are in place for the market to take off," said Taqua Chief Marketing Officer Ken Kolderup about carrier VoWiFi. Telecompetitor spoke to Kolderup about the acquisition this afternoon.
Until earlier this year, Android smartphones were capable of supporting VoWiFi but iOS devices could not, Kolderup explained. As a result, he said some carriers were reluctant to offer VoWiFi.
But the latest version of iOS now includes VoWiFi support. As a result, some carriers – including Sprint and T-Mobile – have begun to support VoWiFi. And Taqua expects others to follow.
Carrier VoWiFi
Wireless network operators see VoWiFi as a means of fulfilling an important need for the 20% to 30% of end users who can't use their phones for voice calls in their homes because of poor coverage issues, Kolderup said. Additionally Taqua sees a VoWiFi service opportunity for Tier 2 and Tier 3 landline network operators who don't have a wireless business.
Taqua's role in VoWiFi is to provide Virtual Mobile Core software that essentially substitutes for the IP Multimedia Subsystem-enabled core that would otherwise be required for mobile operators to support VoWiFi. This enables network operators to avoid or delay the expense of deploying an IMS core without having to avoid or delay offering VoWiFI.
"We look like an IMS core to the handset," said Kolderup.
Using the combination of Kineto and Taqua software, smartphones can place voice calls over WiFi without using a separate number. Different network operators are looking for different operational configuations, Kolderup explained. Some want the device to use WiFi when available, with cellular as a backup, while others want cellular to be the primary communications method.
Kineto and Taqua already have been working together to meet the needs of individual carriers planning VoWiFi deployments, Kolderup said. Operators also may have different preferences about whether to support hand-offs from one network to the other and if so, whether hand-offs should be automatic or manual.
"Moving service to WiFi is easy" said Kolderup. "Meeting operator requirements is hard."
Taqua Vice President of Marketing Frederick Reynolds said the company already has won some business from rural network operators who see VoWiFi as a means of addressing coverage problems.