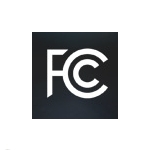 The FCC has announced 52 qualifying bidders in the Connect America Fund Mobility Fund reverse auction to be conducted on Sept. 27. Qualified bidders include  five units of U.S. Cellular; four units of T-Mobile; Alaska's GCI Communication; Commnet Wireless, which operates a rural wholesale roaming network, and numerous small rural wireless carriers.
Commnet's participation is no surprise, considering that the mobility fund auction targets roadways where 3G wireless service is not available.
A total of $300 million is up for grabs in the auction, which will bring 3G or 4G wireless to rural areas where 3G is not available today. The money for the program was freed up through cost savings in other areas of today's Universal Service fund and will be the first test of the FCC's long-expected reverse auction approach.
Carriers will bid to deliver service to at least 75% of the service area, and funding will be awarded to the carrier that offers to deliver service at the lowest level of support.
Service areas are established on a census tract basis except in Alaska, where funding will be awarded based on census block. According to a public notice issued earlier this year, sealed bids were due by July 11 and funding will be awarded on a single-round sealed bid basis. According to a release issued today, a mock auction will be conducted on Sept. 20.
A full list of qualified carriers for the Mobility Fund auction can be found by clicking here.