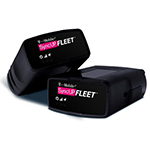 T-Mobile made three announcements at Mobile World Congress Americas in San Francisco. The carrier said it would start operations of a nationwide T-Mobile NB-IoT network next year and that NB-IoT modules from Sierra Wireless, Telit and u-blox are testing in its labs. T-Mobile also announced SyncUP FLEET, an expansion of its SyncUP product family that is aimed at business fleet management.
T-Mobile NB-IoT
The carrier said that NB-IoT is preferred for the Internet of Things because it uses little spectrum to carry data. This approach extends battery life and facilitates services to hard to reach places. The network will use existing LTE infrastructure. IoT connectivity with voice support will be added next year via Cat-M LTE.
T-Mobile is planning its initial commercial NB-IoT launch for Las Vegas next month. T-Mobile previously announced the completion of IoT network testing in Las Vegas, which was done with Ericsson in mid-July. It was conducted on multiple live commercial sites in 200 KHz of Advanced Wireless Service (AWS) spectrum. Las Vegas will use the platform for such tasks as flood and storm drainage sensors, smart city living and environmental monitoring. Such services will first be offered in the Las Vegas Innovation District, which is near the casino strip.
T-Mobile SyncUP FLEET was developed with logistics firm Geotab for $3 per month on the company's 24-month equipment installment plan and $15 per month per vehicle. It is a fleet management and monitoring platform that aims to help users reduce fuel consumption and maintenance issues, save time and increase driver productivity. The cloud-based platform includes management tools that can be used from smartphones, tablets or desktop. The system accesses vehicle data through the standard on-board diagnostics (OBDII) port.