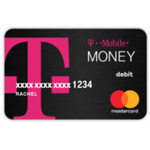 T-Mobile yesterday launched T-Mobile Money nationwide: a no-fee, interest-earning, mobile-first checking account, with account holders earning up to 4.00% APY.
Financial institutions have been "frenemies" with mobile financial services providers ever since they first emerged.
Some providers, like Paypal, offer many of the same money handling services as banks, including credit cards, and users can withdraw money from a PayPal account without ever going to an ATM or setting foot inside a traditional bank or credit union.
Other providers work hand-in-hand with financial services firms, simply providing the vehicle for mobile deposits and withdrawals, but branded under the name of the bank.
Then there are Apple Pay, Samsung Pay and Google Pay digital wallets, that can be offered as part of a financial institution's mobile banking solution – so the bank owns the customer information and customer relationship – or the financial institution can be in the subordinate position, so Apple or Google own the customer relationship.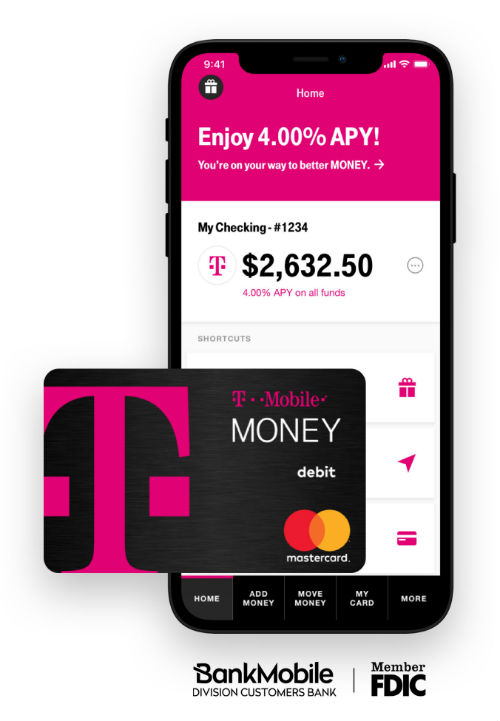 T-Mobile aligned itself with BankMobile, a division of Customers Bank and had been in a pilot with T-Mobile Money for about six months.
Thanks to that relationship, T-Mobile Money customers can receive many traditional banking services through the app, including overdraft protection, a Mastercard debit card, make mobile check deposits, free ATM withdrawals at certain bank locations, set up direct deposit, pay bills, send a check, pay with a mobile wallet such as Apple Pay, Google Pay and Samsung Pay, transfer money, even make payments person to person. The app offers biometric security with fingerprint and Face ID login, account alerts and debit card disabling.
"Traditional banks aren't mobile-first, and they're definitely not customer-first. As more and more people use their smartphones to manage money, we saw an opportunity to address another customer pain point," said John Legere, CEO of T-Mobile, in a prepared statement. "You work hard for your money … you should keep it."