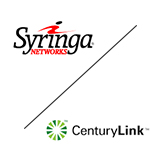 The Department of Justice has approved the purchase of Level 3 network assets in Idaho by Boise, Idaho based Syringa Networks. The deal fulfills certain divestiture requirements imposed by the DOJ for approval of CenturyLink's acquisition of Level 3.
The deal is only for the actual network assets, and not existing Level 3/CenturyLink customers. According to a CenturyLink press release, CenturyLink will continue to serve existing customers in the Boise market, "[u]nless they choose to be served by Syringa Networks following the closing of the sale." In continuing to serve those customers, CenturyLink will purchase network connectivity from Syringa.
The sale also does not include CenturyLink network assets operated in Boise prior to the Level 3 acquisition. CenturyLink will maintain those legacy assets and "[c]ontinue to provide a full suite of leading edge telecommunications services to residential and business customers in Boise."
Syringa Networks operates a regional fiber network, serving enterprise, wholesale, and carrier customers, with 50 points-of-presence throughout the western region of the U.S. Syringa is owned by several small independent carriers, and is a part of the Indatel national network.
CenturyLink Divestiture Requirements
CenturyLink is required to divest Level 3 assets in Albuquerque, N.M.; Boise, Idaho; and Tucson, Ariz. In each of these markets, CenturyLink will continue to serve legacy Level 3 customers, unless they choose to go with the new provider.
The DOJ consent decree also mandated that CenturyLink divest 24 strands of dark fiber connecting 30 specified city-pairs across the country in the form of an Indefeasible Right of Use.