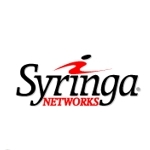 Syringa Networks, a regional fiber networked, launched and owned by several independent telcos, is continuing their expansion into Utah, which was first announced back in 2010. Their reach now includes an MPLS enabled fiber network into Salt Lake City.
Syringa, based in Boise, Idaho, was started by 12 independent telcos and follows a model replicated by many state and regional fiber networks, where rural telcos form a consortium for fiber transport services. INDATELgroup, a trade group which represents these carriers, pools their resources together and may eventually create a national fiber network controlled by independent telcos. For many of the owners, these regional networks represent the best opportunity to leverage the growing business line of enterprise services and cloud computing, considering the opportunities to offer these services in their incumbent territory can be limited.
For Syringa, these latest developments expand their footprint into Utah,  joining Idaho, Oregon, Washington, and Wyoming for a growing regional presence.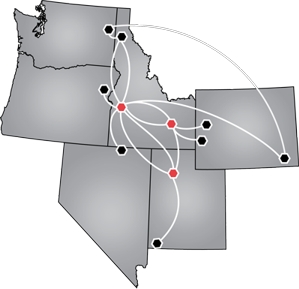 The developments in Utah include:
The purchase of a new building in January 2011. The facility is a 30,000 square foot building in West Valley City at 1385 West 2200 South. The facility will serve both as the home office for Utah operations and as a regional Central Office (CO) for telecommunications equipment and network interconnections.
The completion of a fiber optic network ring in Salt Lake City that passes through the heart of the downtown business district providing businesses with access to a high-performance network infrastructure.
The deployment of a Multi-Protocol Label Switching (MPLS) node in Salt Lake City enabling businesses to leverage the benefits of both the regional optical network and the performance and flexibility that MPLS services provide.