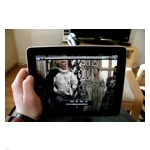 Parents expect their school-age children will spend less time planted in front of the TV set once the school year begins, but not necessarily spend less time using connected devices, converged TV and video advertising specialist Videology found in an online survey of of U.S. parents with school-age children.
Well over half of survey respondents (56 percent) expected their school-age children would spend less time watching TV during the school year as compared to the summer vacation period, Videology highlights in a press release. On the other hand more than 6 in 10 (64 percent) said their kids would spend the same amount of time or more online than they did during the summer.
Time Children Spend Online
More than half (55 percent) said they will restrict the amount of time their kids spend viewing any and all types of screens. Nonetheless, one-quarter said they expect their kids will spend nine or more hours watching online video in any given week.
Children under 16 may wind up having to find something other than a mobile device to watch online video, Videology added. Four in 10 parents responding to the survey agreed that children should be 16 years old or more before having their own smartphone. Nearly one-third said 13-15 was an appropriate age to have one, while another 11 percent said nine or younger was fine.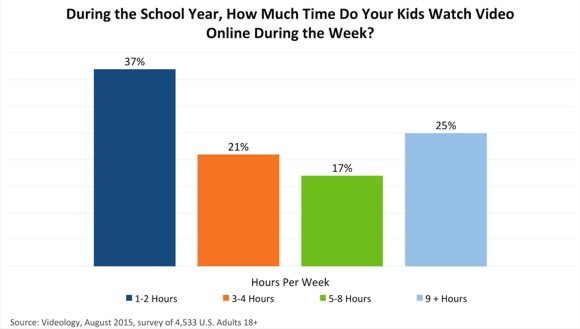 Parents also said that they still find time to watch TV programming with their kids. Half or more said they watch TV with their kids at least twice a week in summer (52 percent) as well as during the school year (50 percent).
"One of the important things to recognize about the current shift in viewing habits is that it's not necessarily about using one device at the exclusion of another," said Scott Ferber, Chairman and CEO, Videology. "The younger generation's willingness to embrace content regardless of what channel it's on is a trend we expect to continue to see as they enter the market as adult consumers."