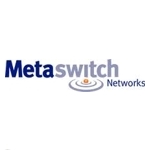 Important concerns of tier 2 and tier 3 service providers today include business model innovation, getting ready for significant increases in IP endpoints, and consumers' continuing appetite for mobile smartphone devices, says a survey conducted recently by Metaswitch, maker of softswitch equipment, with a significant customer base in the tier 2 and tier 3 market. Respondents included 117 companies that attended a recent Metaswitch customer event. Metaswitch customers include traditional telcos as well as competitive carriers.
More than two-thirds (68.4%) of respondents said business model innovation—including new revenue models, delivery models and production models—was "most important" to their business. In comparison, 18% said service innovation, including marketing and partnerships, was most important and 14% said organizational innovation, including the structure of the organization and people, was most important. The strong focus on new business models likely reflects service providers' recognition that traditional voice services are eroding and they must find other revenue sources to replace them.
But less than half of respondents see high-speed wireless broadband (4G/LTE) services as part of the solution. When asked about the impact of such services and the "continuing appetite for mobile smartphone devices," only 37.9% said it would have a positive effect on their business, while 44% said it would have a negative effect and 22.4% said it "won't have much effect either way." Some tier 2 and tier 3 carriers won 3G spectrum, but others have exited the wireless business because they have struggled to make a profit on mobile services in an era of nationwide plans.
It's not surprising that tier 2 and tier 3 service providers are taking an interest in SIP signaling, especially now that the FCC is considering creating requirements or incentives for service providers to exchange traffic directly in IP form. The Metaswitch survey asked respondents how concerned they were about "having to find and afford the next order of magnitude in scale of SIP session management/control infrastructure solutions, such as session border controllers." (By definition, Metaswitch customers already have made at least a basic investment in SIP technology.)
More than half (53.8%) of respondents answered 6 or higher on a scale of 1 to 10, with 1 being "not very" and 10 being "extremely" concerned. Only 16.2% answered 3 or less, while 34.2% answered 8 or higher.
The survey also had an open-ended question asking service providers the most innovative thing they have done for their business in the last 12 months. Multiple respondents referenced IPTV, security services, competitive exchange carrier services, higher-speed data services, fiber-to-the-home and–not surprisingly considering that it was a Metaswitch survey–hosted PBX services. In addition, individual answers included offering over-the-top content, RF over active fiber, partnering with other service providers to make acquisitions, offering HSPA services and purchasing 700 MHz spectrum.