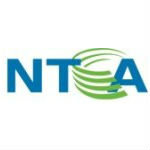 Rural telcos have made significant gains in deploying broadband and in increasing broadband adoption over the last year, according to a survey of rural telcos conducted by rural broadband association NTCA. The survey was conducted in the late fall to early winter of 2012 – prior to the merger of the National Telecommunications Cooperative Association and the Organization for the Promotion and Advancement of Small Telecommunications Cooperative that created the new NTCA. An invitation to participate in the on-line survey went to all 575 members of the original NTCA and 132 members (25%) responded.
Nearly three-quarters of respondents have deployed fiber-to-the-home to at least a portion of their customer base – up from 64% in a similar survey released in 2012.
Nearly half (48%) of respondents provide broadband over fiber-to-the-neighborhood and 88% offer broadband over copper loops. Other methods of delivering broadband include cable modem, licensed wireless, unlicensed wireless and satellite, cited by 16%, 15%, 14% and 7% of respondents, respectively.
The average broadband take rate among respondents' customers was 69% — up from 66% last year. Respondents said they are using a variety of methods to increase broadband take rates — including offering free installation, cited by 89% of respondents, and offering price promotions, cited by 75% of respondents. The next most popular promotions were free modems and free service for an introductory time period, cited by 72% and 49% of respondents, respectively.
The biggest barrier to fiber deployment, respondents said, is deployment cost, cited by 90% of respondents. This was followed by "regulatory uncertainty," cited by 76% of respondents – up from 67% last year.
In an announcement of the survey results, the NTCA expressed concern that regulatory uncertainty was causing rural carriers to cancel or postpone deployment projects.
In reviewing this year's 17-page report titled "NTCA 2012 Broadband/Internet Availability Survey," several interesting findings jumped out at me:
The average respondent's distance from the nearest Internet point of presence is now 79 miles – a substantial improvement from the 111 miles measured in last year's survey and the 128-mile number from the year before that. This improvement suggests that broadband stimulus programs aimed at improving the availability of high-speed "middle-mile" networks may be having an impact.
Each year this survey asks rural telcos what it would cost to bring all of their customers who cannot get 25 Mbps broadband service today up to that level. This year, the results skewed a bit more toward the lower end of the cost scale, perhaps reflecting ongoing improvements to broadband deployment costs.This year more than half (57%) of respondents said they could bring all of their customers up to 25 Mbps for an additional capital investment of $10 million or less, including 27% who said they could do it for $1 million or less. Last year only 42% said the investment required would be $10 million or less, including only 6% who said they would need $1 million or less.
Another message that came through strongly in this year's results is that video programming costs are a big problem. A full 100% of respondents cited "reasonably priced programming" as a barrier to video deployment.