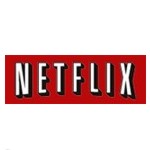 New survey results from research firm GfK reveal consumer preferences for VOD, TV Everywhere, and streaming services  like Netflix. Key findings from the survey results paint a mixed picture for pay TV providers and highlight the need to better market and penetrate their VOD and TV Everywhere offers to counter the onslaught of streaming alternatives from the likes of Netflix and others.
The survey of 1,007 persons ages 13 to 64 in pay-TV homes revealed viewing habits for both traditional pay TV services and streaming services. According to the results, 56% of consumers in homes with cable, satellite, or telco TV service say they use VOD or a "TV Everywhere"-type offering from their TV provider, while 41% of the same group say they use a subscription streaming service. Those findings alone illustrate the room for growth with all of these services.
Compete With Netflix
A key finding revealed that pay TV subscribers who use VOD regularly, (at least once per week), and also use streaming services, find VOD more appealing than those who do not use VOD regularly. Among these regular use subscribers, 43% prefer VOD over streaming services, versus 30% who do not use VOD at least once per week. The data suggests that pay TV providers who market VOD effectively and gain good penetration of it, stand to more effectively compete with Netflix.
"Pay-TV providers are getting sampling for their VOD services – but they need to gain repeat users to start winning the perception battle," said David Tice, Senior Vice President of GfK Media and Entertainment in a press release. "Consumers are open to considering alternatives to Netflix; but a lack of education and of effective marketing are letting these key pay-TV assets languish in the shadows."
Regular users of VOD also perceive it equally with Netflix and other streaming services for variety of content and viewing choices:
For regular VOD users, 57% cite VOD as having "excellent" or "very good" variety, versus 55% for paid streaming
Infrequent VOD users (less than once a week) see the streaming services as highly superior in choice – 67% versus 28%
As for customer satisfaction, streaming seems to have the edge. Of subscribers who use both VOD and streaming services, 44% rate streaming "better" than VOD. Just over a quarter, or 27% prefer VOD over streaming, and 29% rate them as equal.
TV Everywhere Impact
There is positive news with TV Everywhere and its potential impact on churn. Among subscribers who use TV Everywhere, 28% feel more satisfied with their pay-TV service (up from 24% last year), and 33% are less likely to change pay-TV providers (up from 25% last year), according to GfK.
But it gets better for TV Everywhere. Among users of TV Everywhere who also subscribe to streaming services, a segment that on the surface would seem more vulnerable to "cord cutting" their pay TV service, 35% are more satisfied with their pay-TV service, and 39% say they are less likely to change providers. Meaning subscribers who use both TV Everywhere and streaming services seem less likely to churn than those subscribers who use TV Everywhere alone.
This data seems to support an aggressive push by pay TV providers for more VOD and TV Everywhere penetration to lessen the potential for churn and cord cutting.