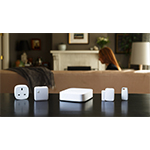 Rapid growth in the number of connected devices – more specifically Internet of Things (IoT) devices installed in smart homes – has people concerned about the personal data and security risks those devices pose. But a new survey found a substantial willingness to share smart home data.
Based on interviews with 9,000 consumers spread across North America, the U.K. France, Germany, Brazil, India, and Australia, Intel Security found that while over 9 in 10 (92%) said they were concerned about the risk that smart home data might be hacked by cybercriminals, more than half (54%) indicated they might be willing to share personal data collected from smart home devices for money.
Seven in 10 agreed that companies should give coupons and discounts to customers in return for gaining access to personal data gathered from their connected devices, Intel Security highlights in summarizing the results of its ¨Internet of Things and the Smart Home Survey,¨ which was carried out by Vanson Bourne.
Willingness to Share Smart Home Data
Nearly 8 in 10 respondents (77%) believe that by 2025 smart homes will be as common as smartphones are today. Nearly 200 million Americans owned smartphones as of end-January, a 79.1% penetration rate, according to comScore's latest MobiLens and Mobile Metrix report.
Two-thirds of respondents said they weren't just concerned, but ¨very concerned¨ about the risk that their personal data and security could be compromised by sharing smart home device data. Nearly 9 in 10 (89%) said they would likely prefer to secure all smart home devices by using a single, integrated security package.
¨Smart homes and their associated data have the potential to improve consumers' everyday lives,¨ Intel Security CTO Steve Grobman stated for a press release. ¨Security has to be foundational to the Internet of Things and when done right, it can be an enabler of IoT,¨ he continued.
Delving into IoT-smart home security methods and techniques, Intel Security found that 4 in 10 consumers thought using passwords would turn out to be frustrating. Three-quarters indicated they were somewhat anxious regarding the number of passwords that might be required.
In a market research report released March 30, the Consumer Technology Association (CTA) found that 62% of U.S. adults who made use of biometrics were comfortable with the technology. Asked to choose among a set of biometric security methods, more than half (54%) chose fingerprints. Forty-six percent opted for voice recognition and 42% for eye scans.
Other highlights of Intel Security's ¨Internet of Things and the Smart Home Survey¨ include:
As for willingness to share smart home data, Millennials were more comfortable than other age groups about the idea. They indicated they might be comfortable taking money, discounts and coupons in exchange for sharing their behavioral data from their smart home devices (63 percent for money, 44 percent for discounts and 29 percent for coupons).
Three-quarters (75 percent) of consumers expect to see personal benefits from living in a smart home.
The most commonly considered smart devices are smart lighting (73 percent), smart kitchen appliances (62 percent) and smart thermometers or boiler systems (60 percent).
Over half of respondents expect gas and electric (57 percent) bills and heating and cooling (55 percent) bills to be reduced in a smart home.