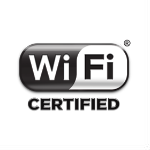 A new survey found strong interest in service provider Wi-Fi. Nearly 8 in 10 U.S. and U.K. consumers would rather their Internet service providers (ISPs) provide them with in-home Wi-Fi gear as opposed to buying it themselves, according to the market research, which comes from from AirTies, a provider of Wi-Fi mesh technology.
More than 4 in 10 of 1,050 survey respondents (43%) who live in homes in which more than one person uses Wi-Fi said there were areas in their homes where Internet service doesn't work. More than half (54%) said they had called their ISPs to complain about their home Internet or Wi-Fi service, according to results obtained by Qualtrics, which was commissioned to conduct the study.
Furthermore, three-quarters (74%) said they would consider upgrading to a higher tier Internet service if higher speeds and better coverage were assured. Nearly 8 in 10 (77%) said they would be willing to pay an extra monthly fee for better in-home Wi-Fi.
"We believe better in-home Wi-Fi systems will follow a similar history to the DVR. Service providers eventually recognized the need to offer DVRs to subscribers to improve the customer experience, instead of ceding this responsibility and opportunity to third-party retailers," AirTies CEO Philippe Alcaras was quoted in a news release.
Interest in Service Provider Wi-Fi
According to the market research results:
Consumers ranked home Internet/broadband service to be more important than pay TV or home telephone service; 63% ranked it #1, while less than 20% ranked either TV or home phone as being most important;
68% of respondents said they would pay between $5-$10 per month extra for better in-home Wi-Fi;
67% of respondents would consider purchasing small, extra Wi-Fi Access Points (APs) – in addition to the router they currently have – to place around their home to provide better speeds and coverage, but 78% of all respondents said they would prefer that their in-home Wi-Fi routers/hardware be provided by their ISPs instead;
70% of consumers reported having at least five Wi-Fi devices (such as smartphones, connected TVs, and tablets) in their home; 58% have between 5-10 devices; and 11% have between 10-15 devices; and
92% of respondents said they are streaming video on Wi-Fi connected devices in their homes.
"When most consumers think about their own home Internet experience, they don't view Wi-Fi as something separate. This is why they are quick to call or blame their ISPs for performance issues," Alcaras commented.
"Improving this experience shouldn't be the responsibility of consumers or third-party retailers, but rather their ISPs. In fact, the vast majority of consumers would prefer that, and would consider paying extra for a premium Wi-Fi experience that works in every corner of their home."