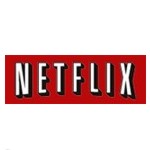 Greater numbers of Netflix subscribers are "cutting the cord" on pay-TV providers. Surveying 829 Netflix subscribers, Cut Cable Today found that two-thirds maintain pay-TV service subscriptions – cable or satellite. But nearly one in 10 of those (9 percent) said they intend to cancel their pay-TV subscriptions sometime over the next year.
Furthermore, 16 percent said they are unsure if they will keep their pay-TV subscriptions, according to a press release from Cut Cable Today, a pay-TV "cord cutting" advocacy initiative founded by a "thirty-something" family man from Texas who became fed up with paying $135 a month for a cable TV subscription.
Netflix subscriber data gathered by Cut Cable Today indicates that the over-the-top (OTT) streaming video service is more in the way of a direct competitor to pay-TV rather than being complementary to it, the group highlights.
Percent of Netflix Subscribers Using Pay TV
That said, Cut Cable Today found that 77 percent of Netflix subscribers that maintain pay-TV subscriptions have bundled service packages that include Internet and/or phone service. According to one survey respondent: "A lot of people only retain cable or satellite because of the Internet bundle."
Turning to subscriber satisfaction, Cut Cable Today found that more than 9 in 10 (92 percent) of Netflix subscribers are satisfied with their service. Ninety-three percent said they are likely to keep their Netflix subscriptions over the next 12 months.
In addition, Cut Cable Today found that nearly half (47 percent) of Netflix subscribers also subscribe to Amazon Prime Instant Video. Another three in 10 subscribe to HBO Now, while nearly the same percentage (27 percent) also subscribe to Hulu Plus.
Quality content (95 percent) and price (90 percent) were the two most important reasons Netflix subscribers cited for subscribing to any paid video service. On-demand content, user-friendliness and multi-device streaming capability were others.