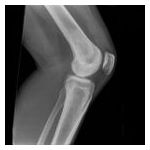 It's more difficult to make long-term investments and plan for capital expenditures when regulatory uncertainty is high. While that's certainly the case in the U.S. health care sector, health care providers are moving forward and "actively pursuing telemedicine advancements despite reimbursement and regulatory challenges," according to a survey of senior health care executives by law firm Foley & Lardner LLP.
"The reimbursement landscape is already changing, and there are many viable options for getting compensated for practicing telemedicine," Larry Vernaglia, chair of Foley's Health Care Practice, was quoted in a press release. "The smartest thing organizations can do now is to continue developing programs, and be ready for the law to catch up – because it will."
Producing the "2014 Telemedicine Survey Report" entailed surveying senior executives from for- and non-profit health care providers regarding their views on the future of telemedicine and how their organizations are "navigating regulatory and reimbursement hurdles," as well as other obstacles in the way of more widespread adoption of telemedicine.
Percent of Healthcare Providers Offering Telemedicine
Among the key findings, Foley & Lardner's study revealed that health care executives believe that telemedicine has already arrived, the primary reason why being that "they believe telemedicine will keep patients healthier." According to the study:
In a bid to shift reimbursements to health care providers from a fee-for-service model to one that's based on realization of positive patient outcomes, Foley & Lardner said the Affordable Care Act "penalizes hospitals for excessive numbers of re-admissions and hospital-acquired conditions." Hence, the Affordable Care Act is promoting adoption of telemedicince, according to the study.
50% of respondents said the potential to improve quality of care was the primary motivator in adopting telemedicine;
18% ranked reaching new patients as their top motivation, demonstrating the potential for telemedicine to counsel and treat patients despite their physical location
"In the post-Obamacare paradigm, providers bear a much greater responsibility for the sustained wellness of their patients," commented Foley, Lardner partner and health care lawyer Nathaniel Lacktman. "Telemedicine offers new ways for providers to manage this new level of risk and keep their patients healthy, happy and out of the hospital."
Survey respondents cited concerns about reimbursement as the primary factor holding back "telemedicine's imminent adoption." According to the study:
41% of respondents said they do not get reimbursed at all for telemedicine services;
21% reported receiving lower rates from managed care companies for telemedicine than for in-person care;
Nearly half (48%) expressed concern about educating physicians on telemedicine as a credible avenue for care.