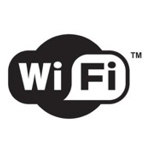 Smartphone and tablet users have a strong preference for seamless Wi-Fi connections for Internet access, the Wi-Fi Alliance found as a result of a new survey released today.
Of potential interest and import for telecompetitors, a full 90% of respondents said they were likely to stay with their current mobile service provider if it offered the ability to connect automatically in Wi-Fi hotspot zones. Seventy-two percent said that, if necessary, they would switch providers to take advantage of this feature.
Other findings from the survey, which was conducted by Wakefield Research on behalf of the Wi-Fi Alliance, include:
When using a smartphone or tablet, 85 percent prefer to connect via Wi-Fi over cellular for at least one common online activity
Eighty-three percent would do more on their device if Wi-Fi were more widely available
Eighty-seven percent agreed that they want "greater Wi-Fi availability for my device"
Beset with exploding volumes of traffic, particularly mobile data, mobile service network operators are increasingly relying on Wi-Fi to offload Internet traffic from their cellular network services. Looking to help carriers cope and successfully manage fast-growing mobile data demand, the Wi-Fi Alliance also said it is readying a new certification, Wi-Fi Certified Passpoint, that it said "is poised to transform Wi-Fi into a true extension of service provider networks."
Wi-Fi Passpoint devices will be able to automatically identify and access Wi-Fi networks, thus eliminating the need for users to go through a manual log-in process. Slated for launch in June, the Wi-Fi Passpoint network equipment and end user device certification is based on the Wi-Fi Alliance Hotspot 2.0 specification.
"We know Passpoint is going to delight our user base – people love Wi-Fi and want to connect easily everywhere they go," said Edgar Figueroa, Wi-Fi Alliance CEO. "Passpoint also addresses the pressing service provider needs for data offload and subscriber loyalty, and Passpoint gives Wi-Fi equipment vendors a single industry-wide solution to satisfy service provider requirements."
Wi-Fi network penetration will double in homes around the world come 2016, increasing from 25% today to 42% by 2016, according to recent Strategy Analytics research.