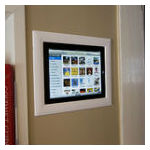 Eight in ten Americans (81%) either own or have interest in smart home device purchases this year, according to new market data collected by Kelton Global and Research as part of a study commissioned by smart home device specialist Nest.
Greater convenience was the primary motivating factor, cited by 54% of survey respondents. Increased security (44%), reduced energy bills (38%) and increasing the value of homes (21%) followed, Palo Alto-based Nest highlights in a news release.
"Once viewed as luxury items, connected home products are now reaching mainstream consumers across all ages and incomes," Kelton Global CEO Tom Bernthal was quoted as saying. "What this study tells us is that the connected home space is heating up with a few important brands paving the way and more consumers than ever considering the benefits of embracing the connected lifestyle."
Interest in Smart Home on the Rise
Nearly 4 in 10 Americans (38%) were more interested in connected home products than they were six months ago, according to the analysis. That's reflected in retail sales, the company points out.
"Connected home products like the Nest Thermostat are among . . . the fastest growing categories in the retail environment," Amanda Parrilli, Home Depot's director of Connected Home, was quoted. "And considering the connected home is really just starting to take off, the potential for the market is incredibly exciting."
Most consumers who have an interest in smart home products are family- and home-oriented, but find they don't have enough, or little, time to spend with family, Nest added. Nine in 10 (89%) survey respondents said spending time with family was their top priority. Half (51%) said they are rarely able to do all they need to do in a day, however.
Furthermore, more than 6 in 10 (63%) said they wished homes would just take care of themselves. Nearly as many (56%) said it was more important their homes were comfortable as opposed to looking good. More than 7 in 10 (73%) said they loved their homes and wanted to live in them for a long time.
Concerns about privacy and the security of personal data give potential buyers pause, however. More than 8 in 10 respondents (82%) expressed concerns about the security of personal information online. In addition, 43% said they were concerned that the connected home products and services they install would quickly become outdated.
On the other hand, more than 6 in 10 respondents (63%) said they would be willing to spend more for high-quality connected home products and services. Nearly 9 in 10 (86%) said they wanted all connected home products and services to work well together.
Compatibility and Brand Awareness
Various industry players, as well standards development associations, are working to ensure interoperability of connected home products. That includes Bluetooth, which announced a technical standard for connected home network gateways and interfaces that enable cloud services platforms to communicate with the fast-growing number and diversity of connected ¨smart¨ home sensors and devices in February.
Turning to Nest specifically, the market research team found the Nest brand is gaining awareness as compared to longstanding thermostat companies. Unaided awareness of the Nest Thermostat rose from 6% in 2013 to 26% this year, according to the results.
More broadly, more than half of all Americans can name at least one connected home brand. One in five respondents (21%) named Nest as the top connected home products brand name. Apple followed at 12% and Samsung ranked third at 8%.