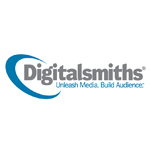 By now, it's common knowledge that cable/pay TV subscribers don't watch many of the channels they're paying for in their service packages. Taking a cue from fast-rising OTT rivals, so-called ¨a la carte¨ service packages that let subscribers choose the channels they want to include are being proposed as an alternative.
Seeking to gauge pay-TV viewers' interest in a la carte service packages, Digitalsmiths asked more than 3,210 consumers about it in the 2Q 2015 Video Trends Report. A unit of TiVo, Digitalsmiths is a provider of a video search and discovery platforms.
Many Interested in A La Carte Video
Eight in 10 respondents (79.4 percent) said they are interested in an a la carte pay-TV service package whereby they would pay only for the channels they select. On average respondents said such a package would consist of 17-18 channels.
On average Digitalsmiths' survey respondents said they thought such an a la carte pay-TV package was worth $39.50 a month.
Respondents were aware of the availability of OTT services that offer a la carte viewing subscriptions, as well as one-off rentals and purchases.
Nearly 6 in 10 (57.5 percent) said they were aware of OTT services that provide what Digitalsmiths and others call ¨skinny¨ packages that provide access to linear TV. Examples of these services include CBS All Access, Hulu, PlayStation Vue and Sling TV, Digitalsmiths noted in its press release.
Search and Discovery
Delving into pay-TV subscribers opinions about the ease of program and content search and discovery, Digitalsmiths found that those who responded no to the question of whether or not they find it easy to find something to watch on TV were significantly more likely to consider or actually switch providers.
More than 4 in 10 (41.4 percent) of those who said it was not easy to find something to watch on TV also said they would stay with their current cable or satellite pay-TV service provider. Six percent said they were going to cut their traditional pay-TV subscription.
Another 2.7 percent said they were going to replace their cable or satellite subscription service with an app or rental service. One in 10 said they were planning to switch providers, while more than one-quarter (25.9 percent) responded ¨maybe¨ regarding whether or not they would cut, switch or otherwise change pay-TV providers.
Surveying respondents regarding usage of content discovery features, Digitalsmiths found:
47.9% of respondents who use their Pay-TV provider's TVE offerings leverage the search and recommendations functionality offered to them.
This high adoption demonstrates that respondents see great value in these features, and further solidifies the investment in content discovery functionality for Pay-TV providers.