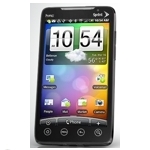 Nearly half (46%) of mobile phone customers pay $100 per month or more for service, and more than 1-in-10 (13%) pay $200 a month or more, according to the results of an online study conducted by Harris Interactive on behalf of CouponCabin that looks into the cost of mobile phone service in the U.S.
More than 1-in-5 U.S. adults (21%) with mobile phones reported spending more in a typical month for their mobile service than they do on groceries. When asked to cite typical expenses for which they spend less in a typical month than for mobile telecom service, they responded:
Basic utilities like water, gas and electric – 33 percent
Cable TV – 57 percent
Internet service – 71 percent
"Mobile phones are ingrained in our everyday lives, but their high costs can do damage to a monthly budget," commented CouponCabin's president and chief savings officer Jackie Warrick. "Many mobile phone owners are now revisiting their plans and looking at ways to cut back."
Taking advantage of "family/friend" mobile service plans is one way in which U.S. adults are looking to keep a lid on mobile service expenses: nearly 6-in-10 (58%) of mobile phone users have a "family/friend" plan with their service provider, CouponCabin found. Those aged 35-44 are most likely to have one, with 64% of online survey respondents in that age group saying they had a "family/friend" service plan. That compares to 59% of 18-34 year-old U.S. adult mobile phone users, and 59% of those 45-54.
Older Americans are relying on "old-school" technology in order to save on telecommunications costs. Some 63% of U.S. adults currently have a traditional landline phone, according to CouponCabin (although the survey did not explore whether these people relied exclusively on landline or had both landline and wireless phones). In comparison, only 39% of those aged 18-34 said they have a landline phone.
CouponCabin recommends several ways that mobile phone owners can seek to save on mobile service costs
Do a usage audit: In just a few clicks or a quick call, you can figure out your average monthly voice and data usage. If you're paying for a much higher plan than you use on average, consider cutting back.
Cut your insurance: If you opt-in for a mobile phone insurance plan, you may be paying high monthly fees along with a hefty deductible. Do the math and eliminate your plan if you aren't coming out ahead in the long run.
Change your habits: If you have free nights and weekends for your voice service, do what you can to only talk during those periods. If you have a limited texting plan, send more emails. Adjust your usage and stay within your limits.