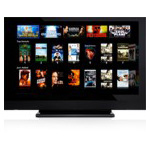 A new study conducted by TDG (The Diffusion Group) for CSG Systems International reveals that 20% of video streamers intend to cancel pay TV. The results highlight OTT streaming video's expanding incursion into pay-TV providers' traditional market domain and the impacts of video streaming on viewers' habits and preferences.
Eight in 10 Americans who regularly stream video content subscribe to at least one OTT service in addition to or instead of Pay TV services from a cable, satellite or telco provider, TDG and CSG found. Roughly the same percentage of trendsetting Millennials (79%) spend more than 50% of their TV time streaming video as opposed to watching traditional TV.
Why Some Intend to Cancel Pay TV
The value Millennials place on traditional pay-TV services is declining as a result of OTT streaming video alternatives, CSG highlights in a press release.
Streamers reported watching more than 26 hours of television per week, half of which was devoted to viewing subscription streaming video services such as Netflix, Hulu or Amazon Prime.
When it comes to viewing streaming video, 8 in 10 survey respondents said TV sets were the primary devices they used. Regarding popular categories of content, 72% of those who stream sports content cited sports streaming as their most important service.
Pay TV providers would do well to offer ¨skinny bundles¨ and innovative OTT-like options in order to align their businesses with these broad, tech-driven trends, CSG recommends.
The TDG and CSG research also suggests ways that streaming video OTT could be improved. Nearly half (48%) cited centralized search recommendations, billing and discounts as important capabilities, regardless of provider.
Respondents expressed significant interest in a new type of feature bundle that aggregates multiple streaming services and the ability to search for content across all of them using a single recommendation engine. They also expressed interest in multi-service discounts and unified billing. Six in 10 saw value in receiving a single bill for all their streaming services.
"Two-thirds of US broadband households use a subscription video service like Netflix," TDG co-founder and director of research Michael Greeson was quoted as saying. "Forty percent of this segment subscribes to multiple streaming services, making them prime prospects for value-added services that deliver a new level of user engagement and blend multiple services into a single experience."